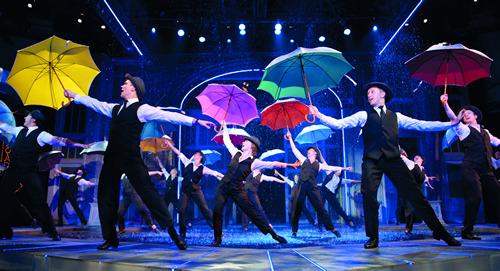 Chi dice che il sole porta la felicità non ha mai ballato sotto la pioggia!
Hollywood, 1927. Don Lockwood è un giovane attore di varietà con un passato da ballerino, musicista e stuntman che nel momento storico di passaggio dal cinema muto al sonoro decide di tentare la fortuna, passando appunto al cinema. Sullo schermo ha una partner vanitosa ed altezzosa Lina, che si innamora di lui, ma lui la detesta, e a sua volta si innamorerà di una giovane cantane e ballerina new entry nel gruppo, Kathy Selden. Un triangolo, alcune gelosie, e un innamoramento sotto la pioggia… questo è SINGING IN THE RAIN! The musical!
Sold Out va in onda ogni venerdì alle 17.30, in replica la domenica alle 12.15 e il martedì alle 21.